WHAT WE DO FOR OUR CLIENTS
Providing Aid to The Elite
Political Ninjas assists clients in Election campaigning with the help of analyzing data to bring out favorable outcomes. For our clients. Our service deliverables are measurable and serve a great value to our clients. Our operations are unparalleled. We engage in perception management, political catalysis, for individuals who prefer to perfect their identities, secure their political stature as they prefer it to be. We've assembled the best team on the Earth, and developed tools that give us an advantage over anyone else in solving the problems our clients present us with.
OUR PRESENCE
Our Journey So Far
We know how to influence people's digital lives, as seen by the impact we have had in more than 30 nations and three continents. We have worked on a wide variety of projects, from managing political campaigns to enforcing privacy. We take a futuristic approach to our work and always plan ahead. We never confine ourselves to particular industries; instead, we make sure that our services are necessities for everyone in the world. With our exclusive clientele, we demonstrate professional excellence and establish dependable partnerships. Since we think that intellect is the way of the future, we strive for everyone's growth and well-being.
Our Presence
Successfully establishing ourselves globally in 3+ continents.
Our Services
Giving us an edge over everyone else who is trying to solve similar problems.
Years of Experience
Serving great value to our clients since the past decade.
Our Story
In 2010, the foundation stone of Political Ninjas was led with the sole purpose of revolutionizing the Election machinery. We embarked on this journey with a clear vision: Ensuring success and setting new grounds for endless possibilities.
Being at the forefront of Information Security and Privacy, we have come to one realization that whatever the sector or concern, intelligent use of technology can resolve it. This led us to expand our horizons to procure every possibility that is there in the world. Over the years, our belief in Information Security and ample experience in a variety of services resulted in outperforming success in more than 30 projects spread over 3 continents.
In the course of more than a decade of experience in political campaigning there are two things that have remained constant: Passion and Intelligence. And we believe it's just the beginning.
Our Core Values
Trust
We seek to connect and build relationships with our clients.That is our core principle of our work ethic which we fully-abide to. We works on 3 principles: Respect, Honesty and Transparency.
Reliability
Commitment is an act, not a word. We believe in delivering and living up to your expectations. We have grown into a global agency only through our commitment.
Safety
We are extremely paranoid about protecting our client's safety of what we do, for whom and how we do it. We maintain absolute non disclosure and confidentiality.
Passion
Our passion generates enthusiasm for what we do and how we do it. We inspire, find creative ways and nurture ideas with passion. We strategize based on audience attention.
Innovation
We believe in innovation, change and risk taking. With technology, we reinvent ourselves. Innovation is the reason how we are able to eliminate obstacles for cultivating growth.
Excellence
We ensure to maintain your eminence by reinventing ourselves with our core values that inspire excellence We strive for quality in everything we do for the excellence.
MAKING THE MOST OUT OF THE DIGITAL ERA
Expanding Horizons With Digitalization
With today's digitalization, political campaigns are able to expand their horizons and reach a much larger audience. Digitalization has allowed campaigns to connect with potential voters through digital platforms. Digitalization has also allowed campaigns to collect and analyze data, giving them the ability to more effectively target and reach out to voters. A Conglomerate Digital Agency like us will assist you in making the most out of this world of digitalization and make a greater impact. A traditionally done election campaign will restrict you with a limited exposure. We can help you take your business online and open new avenues for your political stature.
IT TAKES A GREAT TEAM TO CREATE HISTORY!
Meet Our Fabulous Team!
At Political Ninjas, we focus on one mission: Power and amplify your political life! With guidance and assistance from our talented team of individuals belonging to a diverse range of specialized domains, you will set clear objectives, and we will help you achieve those, so that you receive the best possible outcomes. Our army composed of political analysts, content writers, political advisors, legal advisors, researchers, and data analysts will help you achieve measurable success. We make sure that Political Ninjas is always in sync with you and your team!
JOIN OUR TEAM
THE VISIONARY BRAINS BEHIND THE WHOLE IDEA
Meet Our Founder & CEO!
Mr. Lithvik Sharma, CEO of Political Ninjas is a young dynamic leader who believes in an ultimate future: a future which is atypical in every term. He is an election strategist and information security expert with a wealth of experience in both fields, and his expertise in election strategy and information security has been invaluable in helping those campaigns succeed. His experience includes working with world leaders and governments to help ensure the integrity of their elections, as well as working with major corporations to protect their data and systems from cyberattacks. He is passionate about the power of technology to help protect the world from malicious actors. He is an inspiring leader and a driving force behind the success of many political organizations. He is cool, humble, dedicated and believes in shining through the tough times. Best described as "The most boundless and diligent individual", he believes in the power of 3- Passion, Hardwork and Intelligence.
Get Started with Political Ninjas
Enhance your perception by utilizing Political Ninjas's wide range of services and proprientary products.
Our Strategy
Data
To begin with, our first and foremost step is to gather data that we gather, which is in its raw form, unstructured facts and statistics in a quantitative format. To derive valuable insights we organise and structure it..
Information
The structured data is then analyzed to draw concrete information from. It is Qualitative in nature, easy to read and understand and opens up a path to gather useful insights.
Intelligence
We go beyond just information gathering with help of our strategies to utilize the insights and further process the information into intelligence. Intelligence is the backbone of all our operations.
Message from The CEO
"Success doesn't come from what you do occasionally; it comes from what you do consistently."
Founder & CEO, Political Ninjas
WHAT WE AIM FOR
Our Vision
Our vision is to provide our clients with the highest quality of service and support in order to help them achieve their political goals. We strive to provide the most innovative solutions and strategies to our clients, while always keeping their unique needs in mind. We believe in the power of data-driven campaigns, utilizing the latest technologies to ensure our clients are always one step ahead of their competition. We are committed to making a positive difference in the world of politics and in the lives of our clients.
Our Process
Our process for our clients is multi-layered and involves following all three pillars: security, research and development. Our analyses and strategic planning consist of preemptive analysis and proactive measures to protect your brand, reputation, websites and online presence. We attune ourselves to the technological structure in order to provide total protection at all levels.
1.
Intelligence
Before starting any project, we begin with familiarizing ourselves with the trends, audiences, and everything around in a way that helps us get an overhaul view.
2.
Audience
We don't trust every statement to be a fact. We research about each and every fact or statements into questions so that it can be answered with data to be sure.
3.
Agenda
We are extremely paranoid about every statement and fact that we find. Our systems rigorously monitor each and every fact that we find on a real time basis.
4.
Analysis
After verifying facts, we tend to analyse the plan. Our analysis consists of taking realistic steps to achieve your goal. That means re-verifying of all the related facts.
5.
Circulation
We focus on assessing and evaluating every possible solution. With so many ideas we make sure to provide the best plan and strategy.
6.
Media
At Political Ninjas, we are here for you. No matter what challenge you are facing now or will encounter in the future, we'll be with you every step of the way.
What Makes Us Different?
Political Ninjas offers a full spectrum of elite political consultancy services derived from preemptive analysis and strategic planning to our clients. We work efficiently with our proficient and proactive team by utilizing extraordinary tools.
We work with well-known and important people globally. Taking a visionary stance has many advantages, and our ability to be everywhere allows us to control, manage and utilize information from the web.
01
Our team at Political Ninjas strives to be the best we can be, with our open, encouraging platform as well as our enthusiasm and commitment to technological progression. We want to ensure that anyone who entrusts us with their data and projects can be sure they are in safe hands.
02
Our clients benefit from our triple-proof approach, which involves conducting comprehensive research, constructing effective strategies, and ensuring data security. This helps them to realize their desired objective.
03
Our Team
We have gathered a skilled and experienced team who are dedicated and enthusiastic to get best quality results
Why Us?
Why are we so amazing?

WHO ARE WE
Political Ninjas is a leading political consultancy with our headquarters present in New Delhi, the capital of India. Over the past decade we have grown into a powerhouse Conglomerate Agency operating out of 3 continents, having served clients in 30+ countries and proudly celebrating numerous success stories.
WHO WE SERVE
We provide an elite set of premium customized services to a selective top-tier clientele such as Governments, Presidential and Prime Minister Offices, Politicians and Major Political Parties, Large Multinational Corporations, Celebrities and High Net-worth Individuals.
WE ARE SUPER PREMIUM
We limit our services to a selected few clients at one time in order to ensure that our high quality standards are met and expectations are exceeded. We value quality over quantity, and therefore our services are exclusive to the elite, with the goal of creating successful stories through our collaborative efforts and timely completion of projects.
OUR POLICIES
We guarantee to keep all information confidential, secure and private. We back this up by signing binding agreements with all parties associated. We take our role as a political consultancy seriously and make certain that no confidential information is ever divulged beyond those it is intended for.
WHATS SO DIFFERENT
Well imagine Usain Bolt being asked to race with kids, Sachin Tendulkar being asked to play gully cricket, Lamborghini being asked to race a cycle, Political Ninjas being asked to run a political campaign, ensure your victory in the upcoming elections, create a party manifesto, make your overall presence prominent, remove false and negative mentions about you from the internet. It's all the same.
OUR SECRET RECIPE
Political campaigns, with the support of Artificial Intelligence and premium Machine Learning Tools, Assets and Resources which are so powerful that they can only run on Powerful Data centers, Mainframes and on Supercomputers, which took years in development, implementation, learning and improvement. These are the Secret recipes we use to deliver the best outcome to our clients.
Our Principles
These are some of the principles that we strongly believe in, preach and actually follow as well.
Commitments
We clearly commit what we can do, by when can we do it and how we would do it, And then we do it.
Confidentiality
We are extremely paranoid about protecting the confidentiality of what we do, for whom and how we do it.
Comfortability
We ensure comfortability of you and your team with ours, which can only come from complete transparency.
Capability
We keep improving our already awesome capabilities by investing all resources at our disposal.
FAQ'S
Frequently Asked Questions
At Political Ninjas, we offer a wide range of premium services to our clients present across the globe. We offer our expertise to a selective set of top-tier clientele such as Celebrities, High Net-Worth Individuals (HNIs), Politicians, Governments, Multinational companies, Administrative Offices etc., helping them grow further and expand their reach.
Political Ninjas is a conglomerate digital agency, a provider of a wide variety of services that includes every service that a person with greater online presence. Our Services are for individuals and corporation which include:
PERCEPTION PERFECTION
BRAND MANAGEMENT
REPUTATION MANAGEMENT
MEDIA MANAGEMENT
GOVERNANCE
POLITICAL CATALYSIS
PRIVACY
SECURITY
FORENSICS
CONSULTANCY
MARKETING
OUTREACH
Know More
You are entrusting us with your personal information when you use our services. We recognise that this is a significant responsibility, and we work hard to protect your data and give you control.
The exchange of project-related information will be handled in compliance with the client's privacy policy at all times. The customer will only submit what is needed to complete the job, and all information about the client will be treated confidentially. We take confidentiality extremely seriously to help you safeguard your ideas. Your information will never be given to anyone else. Our non-disclosure policy is quite rigorous.
To achieve the greatest possible fit, we have a variety of measures in place. Our Product Managers take great effort in assembling the ideal team for you depending on what you've requested. We work with you to understand the kind of tasks and skills your project will require, and we assist you in constructing a clear picture of the perfect team in your mind. We've put in a lot of effort to locate the greatest and most experienced teams. We hire based on reputation and references, so you can be certain that the team allocated to you has lots of experience dealing with similar customers.
You can easily get access to the products offered by our company using the contact link provided at the bottom of the page. We look forward to being of service to you.
For any enquiry regarding our products and services, contact us at: contact@politics.cm
The digital world can be a wild place to navigate. Hiring Political Ninjas is the way to ensure that you or your business maximizes ROI and does not add any additional risk. The digital marketing landscape is vast. New channels and platforms emerge every day. Political Ninjas use the expertise, experience and research of a team of specialists to keep a finger on the pulse of new trends. The creative, technical and SEO experts spend their days discussing the best way to keep you and your brand image in front of your audience.
Hiring CyptoMize is like hiring a new member of your team. CyptoMize help you to deliver outstanding results and accentuate your current visibility with use of a branding strategy. Their services are exclusively used for Marketing, Security and Monitoring. CyptoMize's job is to tightly align all digital efforts and point them at achieving specific goals for you.
Political Ninjas is happy to provide a broad range of premier services to our clients, all of which are based on proactive analysis and strategic planning. With our skilled and engaged team and cutting-edge gear, we operate at a faster rate. We work closely with a number of powerful and well-known people and organisations throughout the world. We strive to improve our services for those who entrust us with their data and operations. By crossing all layers of the technological stack, we combine our knowledge in the fields of information security, research, and development to create a triple-proof method that protects your reputation and public sentiment, your websites, and your whole digital existence.
We offer a wide set of opportunities, from Lawyers to Translators, we are open to absorb the skills of people from a diverse range of backgrounds and professions. Individuals who are interested in joining our team can follow through an application process which is very easy to complete. You should start by looking at our current job listings on our website. After that, you fill out the application page with your details. After that, you submit it. Finally, someone from Political Ninjas will contact you through email or phone to discuss your application.To apply, please send your resume to hr@politics.cm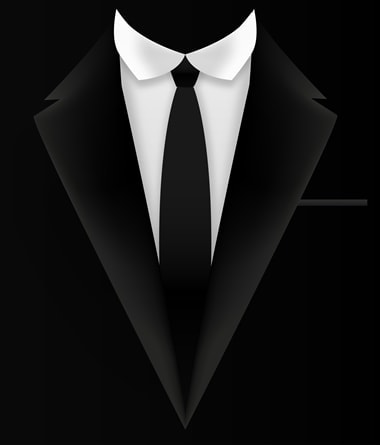 Apply for Internships and Job Openings at Political Ninjas
Are you looking for an Internship?
Are you looking for a Job?